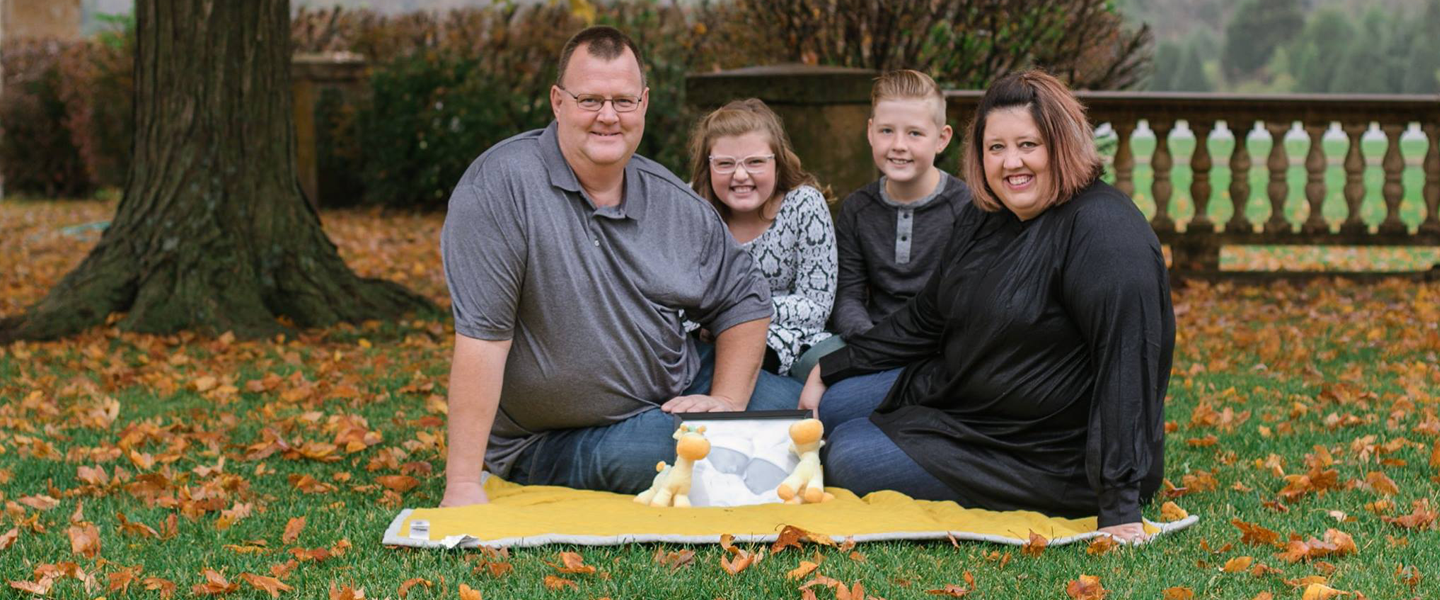 Together, Let's Give the Gift of Time.
I'm Stacy Barter, AKA "Spacey Bean" at The Roasterie, where I work in Kansas City.
In February of 2007, my husband Phil and I delivered a set of twins – Truman and Taylor – at 24 weeks. They only lived a short time.
Since 2009, our family – including our second set of twins, Thomas and Tanner (miracles DO happen!) – have been providing bereavement bags for families experiencing infant loss at local hospitals. It is our hope that these bags provide families a little something so they don't have to leave the hospital completely empty handed. Then, in 2017 we learned about the Cuddle Cot.
Cuddle Cots enable families to spend more precious time with their babies.
A Cuddle Cot is a cooling system that has been designed to fit within a small cot. This effective system allows for babies who have passed away to remain with their families so that they are not required to be cooled in a mortuary environment. Cuddle Cots enable family members to also travel to visit and meet the baby and siblings to meet one another. It's about giving parents choices and reassuring them that they can spend as much time as they like with their baby, without the fear of the baby needing to be cooled in a traditional mortuary.
We are currently raising money with hopes to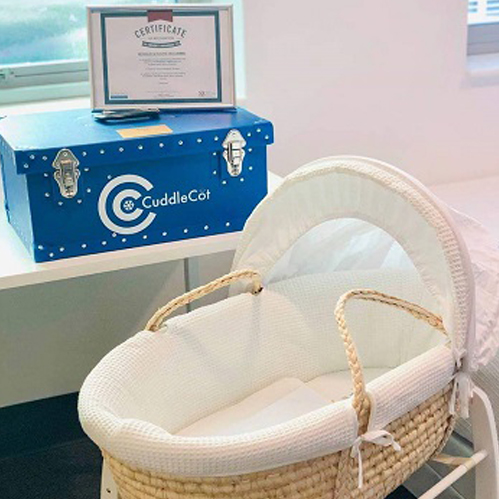 donate a Cuddle Cot to University Health – Lakewood and if possible as second unit for University Health – Health Sciences District
It is our hope that the families experiencing infant loss at University Health can spend as much time as they possibly can with their babies and a Cuddle Cot will allow them this time.
Please help us make this dream a reality.
Your gift of $10, $25 or $50 is a gift of time for families who have just lost a precious newborn. Thank you!